JOHN DEERE'S COMPANY, VOLUME 1
Author: Wayne G. Broehl Jr.
Hardcover
588 pages
11826
Regular price
Sale price
$46.95 USD
Unit price
per
Sale
On Backorder
Share
The history of Deere & Company is several stories at once. John Deere's Company - Volume 1: From the Steel Plow to the Tractor 1837-1927 is the story of rural and small-town America from the time eastern farmers began moving into the Midwest in the early 1800s, through the American industrial revolution of the late 19th century and up to the creation of the first John Deere tractors. 
It is also the story of an American folk hero remembered as the man "who gave to the world the steel plow." This volume explores an uncommon family whose members, for 145 years, directed the destiny of one of America's oldest business firms—now the largest agricultural machinery manufacturer in the world—until the first non-family member was named chief executive officer in 1982.
This is an updated and revised edition by award-winning author Wayne Broehl, Jr. (The Molly Maguires and International Basic Economy Corporation). Broehl has taken these several historical threads and woven them into a lively and absorbing historical account. His original work has been divided into two volumes and is accompanied by original illustrations, images drawn from the Theo Brown Archives, and more.
This volume follows the company's role in the extraordinary growth of the American agricultural economy; its role in the discovery and application of major innovations in machinery and manufacturing methods; and, finally, its role in sharing that technology throughout the world. Also covered is the involvement of the Populist movement in the 19th century, the early attempts of unions to organize the farm implement industry, and the competitive tactics and strategies of industry leaders whose companies battled each other for market share.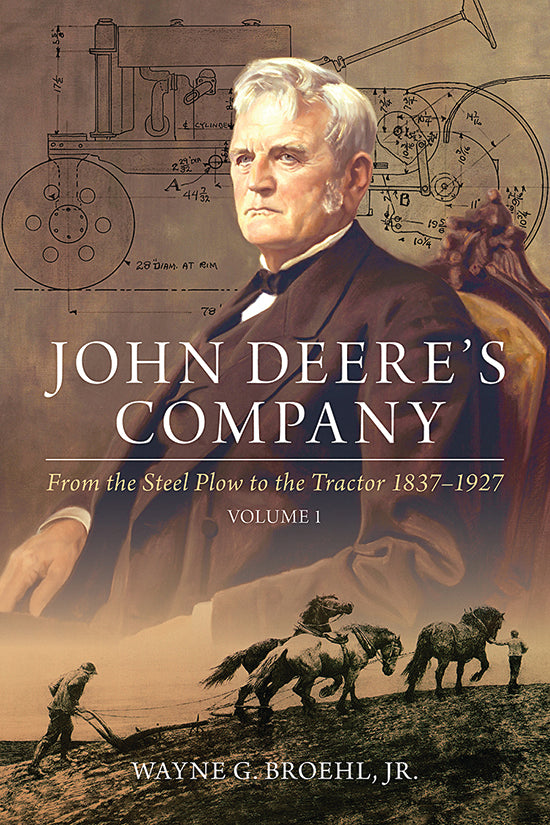 Great Book
This is a very nice book with a lot of information on the early years of the John Deere Company.
Great Book
This is a very nice book with a lot of information on the early years of the John Deere Company.