FARM MECHANICS: THE COLLECTOR'S 1922 EDITION
Author: Fred D. Crawshaw, E. W. Lehmann
Paperback
432 pages
12170
Regular price
Sale price
$16.99 USD
Unit price
per
Sale
On Backorder
Share
A FARM COLLECTOR EXCLUSIVE EDITION!
An illustrated instructional guide showcasing the timeless skills of working the land.
An essential agricultural text originally published in 1922, Farm Mechanics is exactly that: a detailed but easy-to-understand manual outlining all the important aspects of working the land.
The guide is broken up into sections that cover every aspect of farm work, from woodworking and cement-laying to farm machinery repair. Informative and easy to understand, with close to five hundred illustrations and photographs, Farm Mechanics is both a historical reference for those interested in the history of agriculture and a commonsense tool that outlines essential agricultural skills.
For those who want to know more about the golden days of farming, there are plenty of details here to paint a vivid picture of early-twentieth-century farming in the United States, accompanied by detailed photos and illustrations of farm equipment and practices in action.
But this isn't just a book of theoretical practices for curious historians either—while some of the skills explained here might admittedly seem inapplicable for modern use (due to advances in technology, most farmers aren't taking the time to learn blacksmithing, for instance), other sections, like cement and concrete or rope and harness work for farm animals, contain tools and advice that are still indispensable to the modern-day farmer.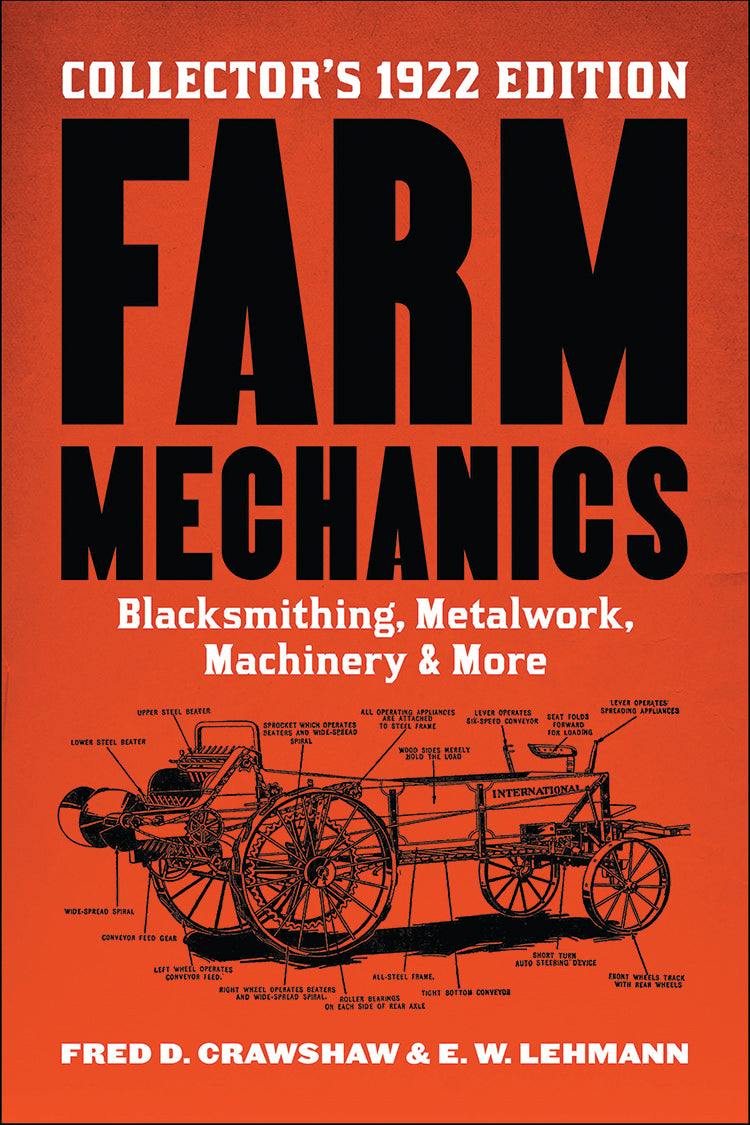 FARM MECHANICS: THE COLLECTOR'S 1922 EDITION
FARM MECHANICS: THE COLLECTOR'S 1922 EDITION
FARM MECHANICS: THE COLLECTOR'S 1922 EDITION
FARM MECHANICS: THE COLLECTOR'S 1922 EDITION